Tag a writer or book lover! Here's an opportunity for you to earn money, get mentorship and free publicity for yourself. The #𝐓𝐨𝐥𝐮𝐓𝐨𝐥𝐮𝐝𝐨𝐑𝐞𝐯𝐢𝐞𝐰 is a free online contest for talented writers, book reviewers and book lovers.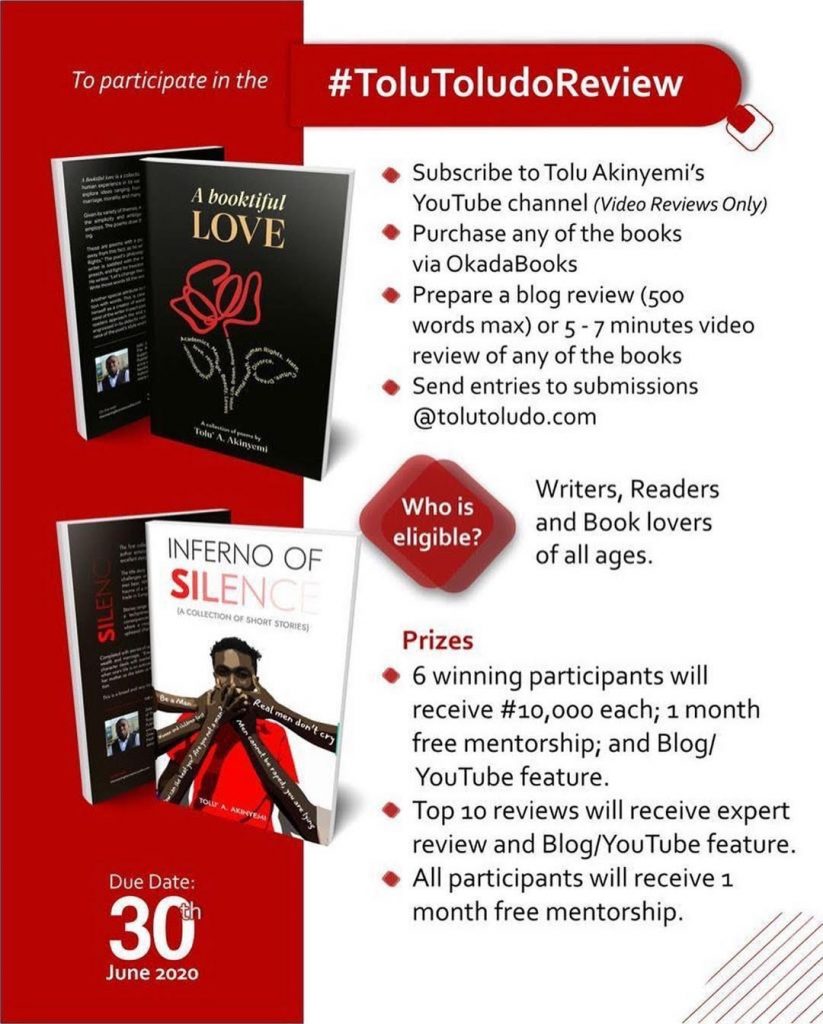 Do you love writing or talking about books? Would you like free mentorship and guidance for your craft? Would you like to earn some money? Then join the challenge.
You only need to purchase ONE of the books. Visit OkadaBooks to purchase "A Booktiful Love" or "Inferno of Silence". You shouldn't miss out on this.
Due Date: June 30 2020.
The books are available on the Okadabooks App via the links below: Inferno of Silence and A Booktiful Love
Link all of the Author's books on OkadaBooks is here: https://okadabooks.com/user/tolutoludo