Bio:
Rue Collinge is a linguist-turned-storyteller living in Gateshead. She is a spoken word artist, writer, and mentor who wants to see people of all ages realise their potential. She works with schools and the local community to do exactly that, and is trying to understand what this writing malarkey means! Her work explores the unspoken things. Raw and lyrical, she has performed across the North-East and on the radio, was shortlisted for the Terry Kelly Poetry Prize in 2018, and has been published in various magazines and anthologies.
She believes we are all storytellers, and was the editor for an anthology celebrating first-time authors across the North-East last year.
RLN: Why do you write and what themes do you tend to write about?
RC: If you'd asked me that a decade ago, I'd have said it was a hobby I couldn't put down. I tinkered. I didn't write anything important, and I didn't share it with anyone. It took a failed degree and some painful honesty to realise that I kept it that way because I was very, very scared. What if people didn't like my work? What if I didn't have anything fresh to offer? Those what ifs kept me paralysed for a long time.
Foreign languages were safer. I chose them because I love words – because I was good at putting them together. There was a nice 9-to-5 job at the end of training, and it seemed sensible! Choosing to walk a different path took courage, and an incredible network of family and friends. I went back to Uni to complete a different degree – English & Creative Writing – and graduated with honours. I've had the privilege to study a Masters at Newcastle this year, which I'll finish in September. I am far happier in this place of uncertain success than I ever was when I thought I had everything in my grasp.
Why do I write? Because nothing else fits right, and refusing to try isn't really living.
RLN: What genre do you normally write?
RC: It can't really be pinned down! Poetry and prose – stories of family, relationships, mental health, voicelessness, our view of the natural world… It comes down to bridges. We get so caught up in our own perspective that we become blind to the possibility of any other view. Storytelling helps us see the world in a different way, and at a time like this, it has never been more crucial.
RLN: You are a slam winning poet, what inspired you to take to slam poetry and how do you feel about being one of the finalists at the Great Northern Slam 2019??
RC: I love competing against other wordsmiths, but I perform because I love it. There is something electric about sharing your work with a room of people, who have lived different lives to you, walked a different road. When you share yourself, it's intensely vulnerable but so rewarding! I'm really looking forward to the Great Northern Slam. It's a privilege to have a platform to share your work as a poet, and I can't wait for September.
RLN: Apart from writing, you are also an artist, how did you develop your artistry and how has this helped to shape the way you write?
RC: Good question! Image and metaphor are so closely linked. When I write, often it starts with an image or a picture. It drives what follows. I'm picking up technique as I go – and realising how much I still have to learn.
RLN: What's the biggest stage you've performed at?
RC: I'm still new to the spoken word scene! Northern Stage in September will be the biggest so far. My favourite gigs have often been the most intimate, and the smallest.
RLN: Which writers and artistes have influenced you the most with their artistry?
RC: I am influenced by writers from all genres: poets, authors, playwrights, performance artists… To name a few: Claudia Rankine, Hollie McNish, Eimear MacBride – and Huw Evans. Huw passed away in March this year. He inspired me to live courageously and creatively, to fight for a future which isn't promised but is well worth the journey.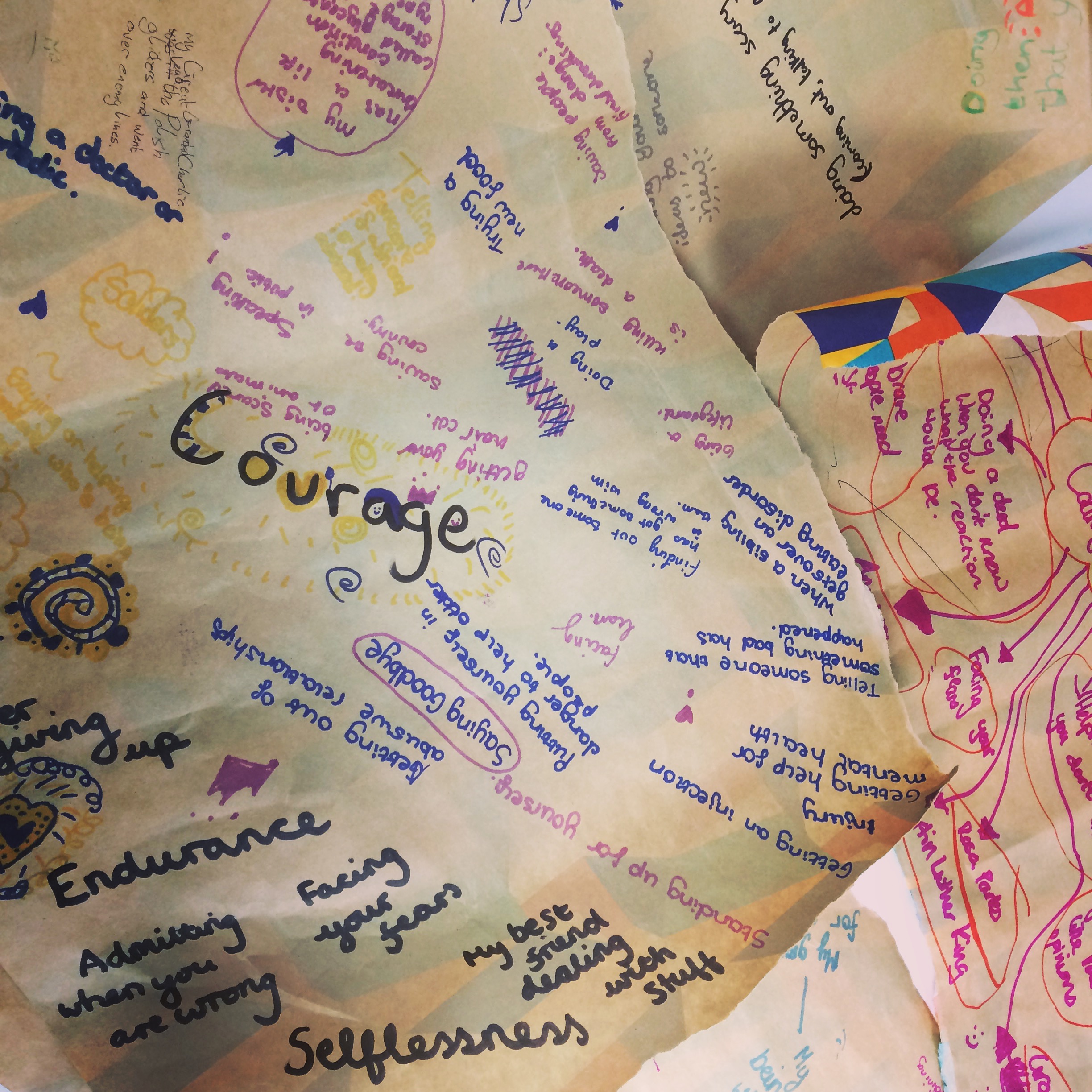 RLN: As a linguist turned storyteller, what would you say makes a story unique and stand-out?
RC: Voice. We're all storytellers. We tell stories about what we had for breakfast, about Adam from accounting, about family… Your story is more powerful than you think. What is unique about your story? That it belongs to you. Perhaps the world isn't so aware of your point-of-view because there is a chorus of much louder voices telling a single perspective. There is value in each story. It is innately, deeply precious. Change comes when we recognise the value of each voice, not just some.
RLN: Which books have you read this year that you would say have been quite remarkable?
RC: There are so many! Try Behind the Beautiful Forevers by Katherine Boo, or The Liars' Club by Mary Karr. You won't be disappointed.
RLN: What are your writing goals and when should we be expecting your publication and in what genre?
RC: I'm in the process of finishing my first YA novel, which then has to go through the rigorous process of finding a publisher who wants it! I hope to finish my first collection of poetry shortly after that.
RLN: Any words of advice for newbies in the field of writing and performance poetry?
RC: Try. Yes, it's scary, but try it. Find a night which has friendly people, a community who will get behind you, that wants you to succeed. And try. Be knocked down. Get up again. Try – because if you don't, how will you know what could have been?
In the words of Mary Oliver: 'Tell me, what is it you plan to do with your one wild and precious life?'