Bio:
Born in Derbyshire in the 60's, David has lived in the North East since his early teens. An undiscovered dyslexic in his childhood, he became a secret writer for over 30 years. Conned into a poetry Slam in 2016, and not bound by the rules of literacy and education (he just never learned), David is a free and un-tethered writer and a refreshing new addition to the Spoken Word scene. David likes to think of himself as a "Northumbrian with a wonky accent". With a mix of both comedy poems and more poignant pieces. Working as a Chimney Sweep, he gets to travel all of Northumberland, meeting a wide variety of people, both of which are a source of inspiration for his art. Sharing his work with audiences, David can be found gracing the stages throughout the North of England. His first short story Birth of a Legend was published in the collection of short stories "Grimmer Fairytales" published by Spectral Visions Press in October 2018 making him both an Author and a Poet.
RLN: You are a prominent force within the writing community in the North East of England, what makes you You-nique?
DR: I tend to be a very real person, practical and grounded. My writing is drawn from everyday life, the people I meet and the world around me. I'm a people person, I love meeting new people from all walks of life. My job as a chimney sweep gives me the chance to meet a wide range of people and go to some wonderful places.
RLN: Do you have any other career apart from writing and how do you manage this together with writing?
DR: Yes, I'm a chimney sweep and jobbing builder, I also work 2 days a week at a local nursing home as a handyman. The balance of working and writing just sort of happens, I do get time off, so travel to different places and just watch the people and world go by. Something just clicks and the words start to flow, or I'm driving and an idea pops up, and I pull over and just write.
RLN: What has been the highlight of your writing career till date?
DR: When I write a poem, I'm in an experience, so when I re-read the poem, it carries me back to that experience, so then when I read or perform that poem to an audience and the same emotion is shown on their faces, it means they are at that same experience.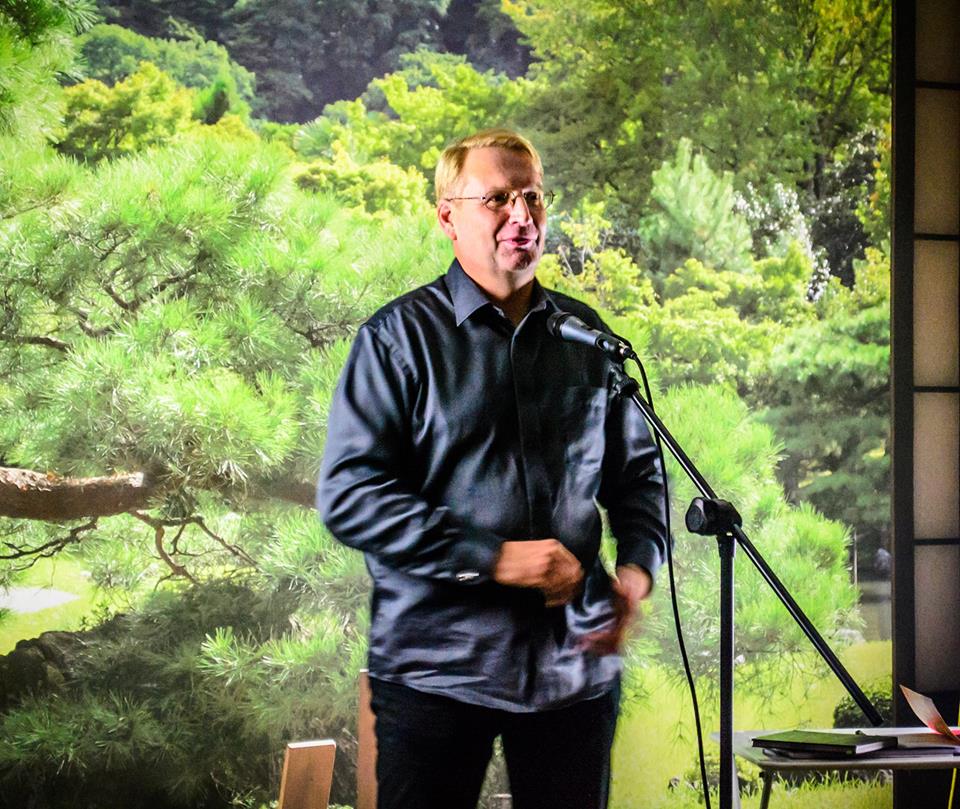 RLN: Apart from poetry, what other genre do you write?
DR: I've written and published a Flash Fiction. I've also written a full novel, it's a work in progress that my editor is currently playing with, I'm enjoying the process of writing a novel.
RLN: When should we be expecting your first book and what are your expectations?
DR: My first poetry collection is due out in autumn 2019. I'm currently putting together a One man show to take on tour and the book will be part of this.
RLN: Can you describe your creative process and how you generate your ideas?
DR: As a kid, we didn't have TV, so I've had a wide and varied upbringing. I've lived in the countryside, and the cities, you could say I've had a long hard soak in life. I like a giggle and believe life is for living, I get up early every day, and land running, it's a new day.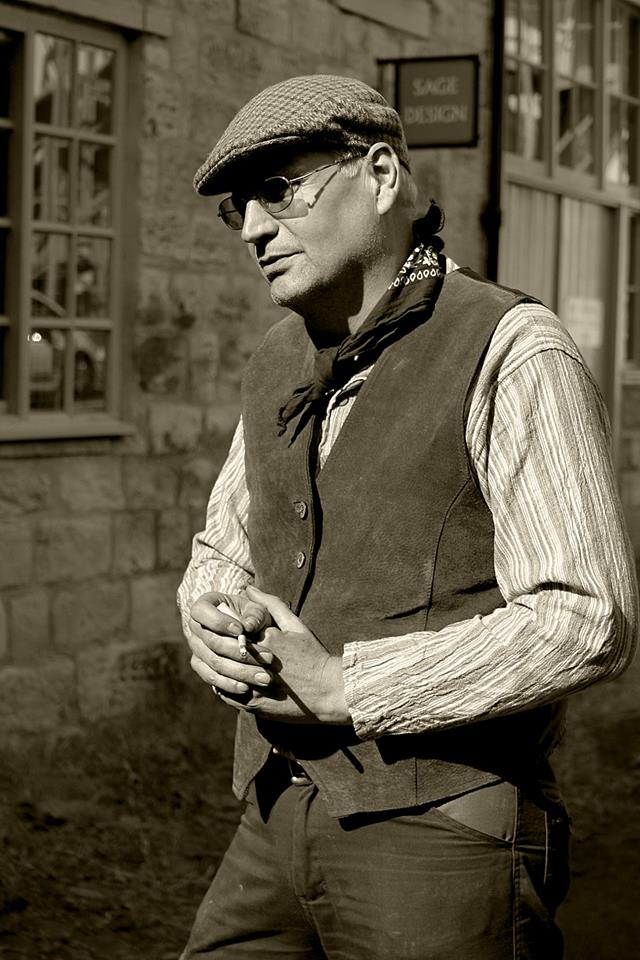 RLN: What was the biggest challenge that you faced as a writer and how did you overcome this?
DR: Dyslexia. It wasn't invented when I was a kid, so I was just an awkward shit who wouldn't write anything down. So, I wrote in secret for 30 years because I didn't think anyone would be interested in anything I had written.
RLN: What would success be for you as a writer?
DR: Hard one. I suppose having people wanting to buy my books or hear my poetry, then wanting more.
RLN: What is the biggest stage you have performed on and have you ever suffered any nerves on stage before and how did you overcome this?
DR: I never suffer nerves, when I was 12, I was a member of the Buxton Opera Group in Derbyshire, we were performing at the re-opening of the Opera house, and Princess Anne was coming to open the do and watch the performance. I was terrified, my dad asked what was wrong, so I told him. "You do know her poo smells just like ours does? They are just people son, like me and you, no different" lol. So, after that, it's just never bothered me. Moving forward to current day, I'm most proud of my work at Redefest, it's an annual community run festival in August every year up near Otterburn. I introduced them to performance poetry 3 years ago, and now run their poetry section. My BEST gig…… 3 days before Xmas 2017, I was sweeping a chimney for an old lady who had broken her hip, her granddaughter was there helping look after her, the power went off mid sweep, so we had to stop and light candles, so to pass the time, I shared 4 poems with them, power came back on, and I finished the job. As I got paid for the chimney the old lady said I had made her Christmas for her. Now that's a gig. 🙂
RLN: Any advice for aspiring writers and newbies to the field of writing?
DR: Advice……… Yes, believe in yourself and what you are doing, be you, the fake always show up. Don't slip into the tracks of others, cut your own road, tread on new ground every day, and be true to yourself, then the uniqueness that is you will always shine through in what you write. But most importantly, write, even if it's only for you, write.
You can buy "Grimmer Fairytales" on Amazon for £6.99 here