Lagos Poetrython and arts cafe is a gathering of wordsmiths and lyricists and a platform for the exhibition of the finest on the Lagos and International Poetry Scene. The event encompasses poetry slam, book reading, panel sessions, Poetrython and masterclasses.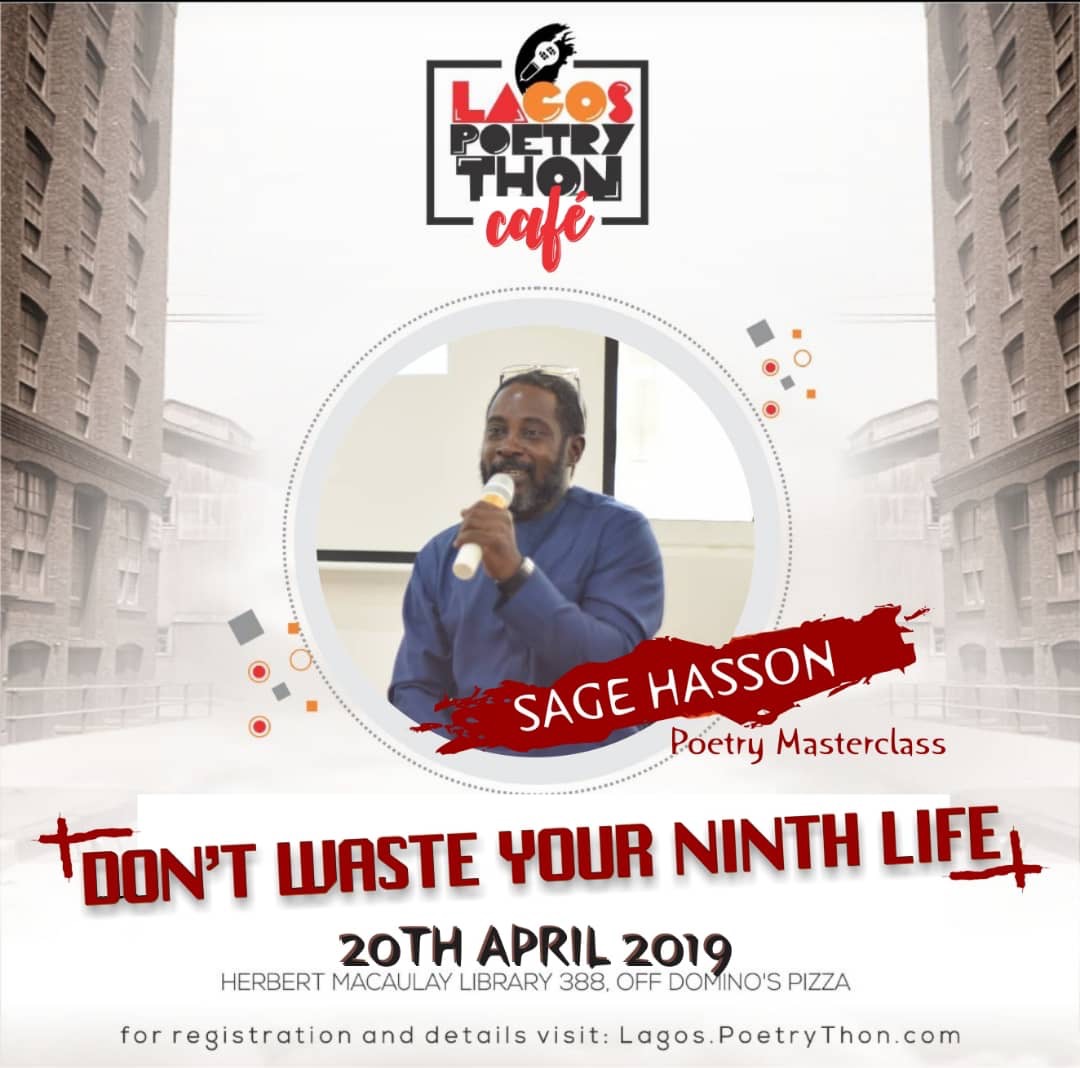 It will be an assembly of seasoned poets with a battalion of art and literary enthusiasts – to observe, stimulate, savour, dramatize and paint the history, now and future of our socio-political cum cultural and economic proclivities on the tensile canvass of reality – with the aesthetic brush of pounding thoughts and heart -felt colour of words.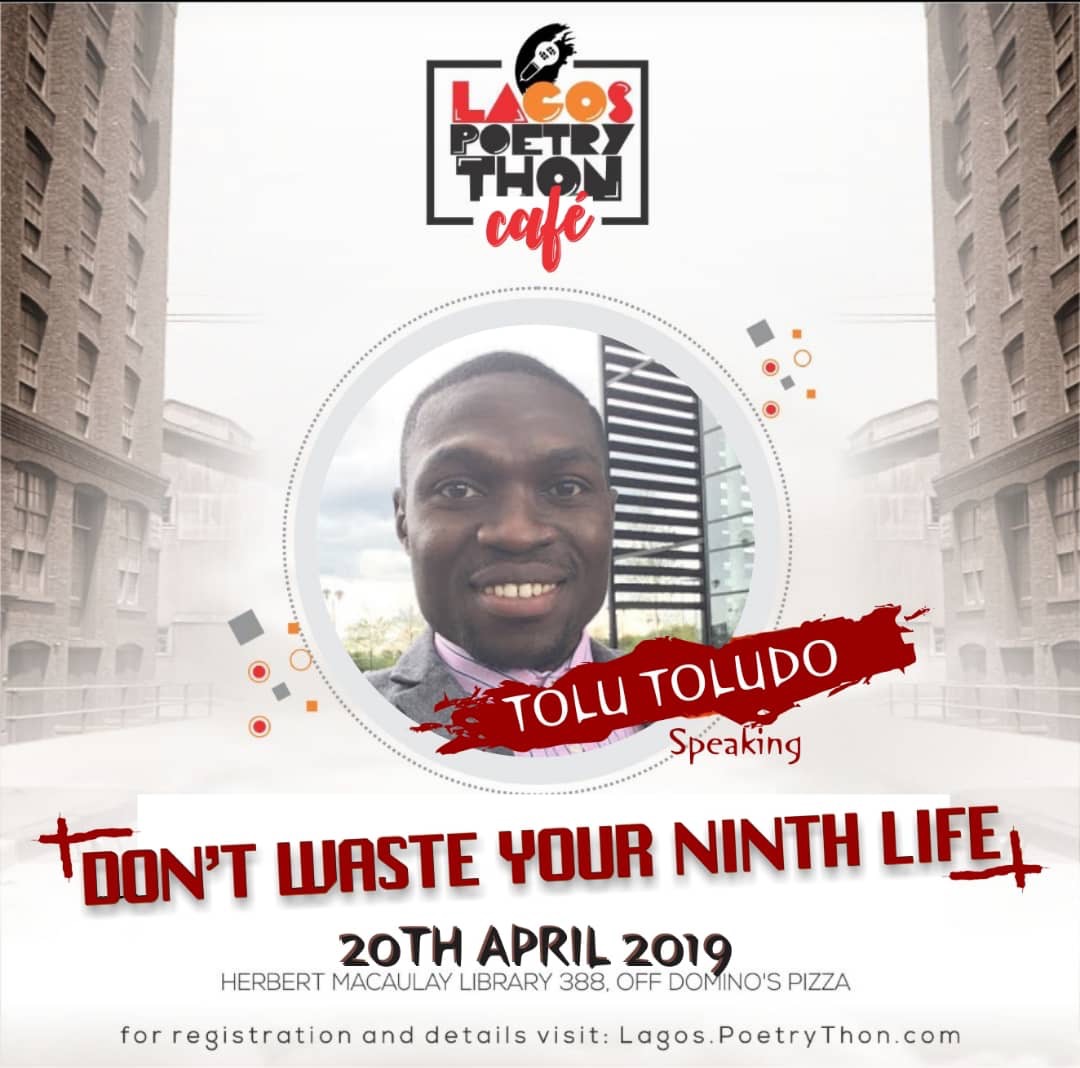 There will be interactions, mental quiz, soul searches, intermittent heaves of nostalgia, networking, brainstorming sessions, relaxation and solicitation for us all to be mindful of not crushing the tender flowers of humanity; to keep hope alive and to lend a voice to the plight and yearning of the leaders of tomorrow.
The masterclasses would be curated by Tolu' A. Akinyemi (Newcastle, UK), Saint Rhymes (Nigeria), Torpedo Mascaw (Nigeria), Toyin Seth Ogungbemi (Nigeria), Dami Ajayi (Nigeria), Rezthapoet (Nigeria), Olulu King (Nigeria), Sage Hasson (Nigeria), Adeoye Abodunrin (Life intuitive coach) and Timi Dakolo (Songwriter).
There will also be performances by an array of some of the finest poetic voices in Nigeria: Wayne Samuel, Kemi Oladipupo, Soonest, Ifeanyi Bernard, Mankind, Angel salt, Otor Matthew, Nifemi Brown, Larry Foreman, Lazywrita, Solar speaks, Cephas, Ayo Komsons, Olivia, Afolabi Thomas and a host of other readers and fantastic bards.
Participants and performers can register online at http://lagos.poetrython.com
The event is slated for the 20th of April, 2019.
Venue: Herbert Macaulay Library, off Dominos Pizza, Yaba, Lagos.
Time: 10am
For enquiries, partnership, exhibition or sponsorship, call: 09038959838 or
To keep tab with the flow of events, follow @lagospoetrython across all social media platforms.