PRESS INFORMATION
FOR IMMEDIATE RELEASE: April 13, 2021
Contact:
The Everyday Chapter
+2347069697426
.
.
On Tuesday, 13th April 2021, The Everyday Chapter, today announces the appointment of Tolu' A. Akinyemi, Elioenai Yomi, Ever Obi and AmaraChukwu Chimeka as its new board of directors for the 2021-2024 tenure, effective immediately.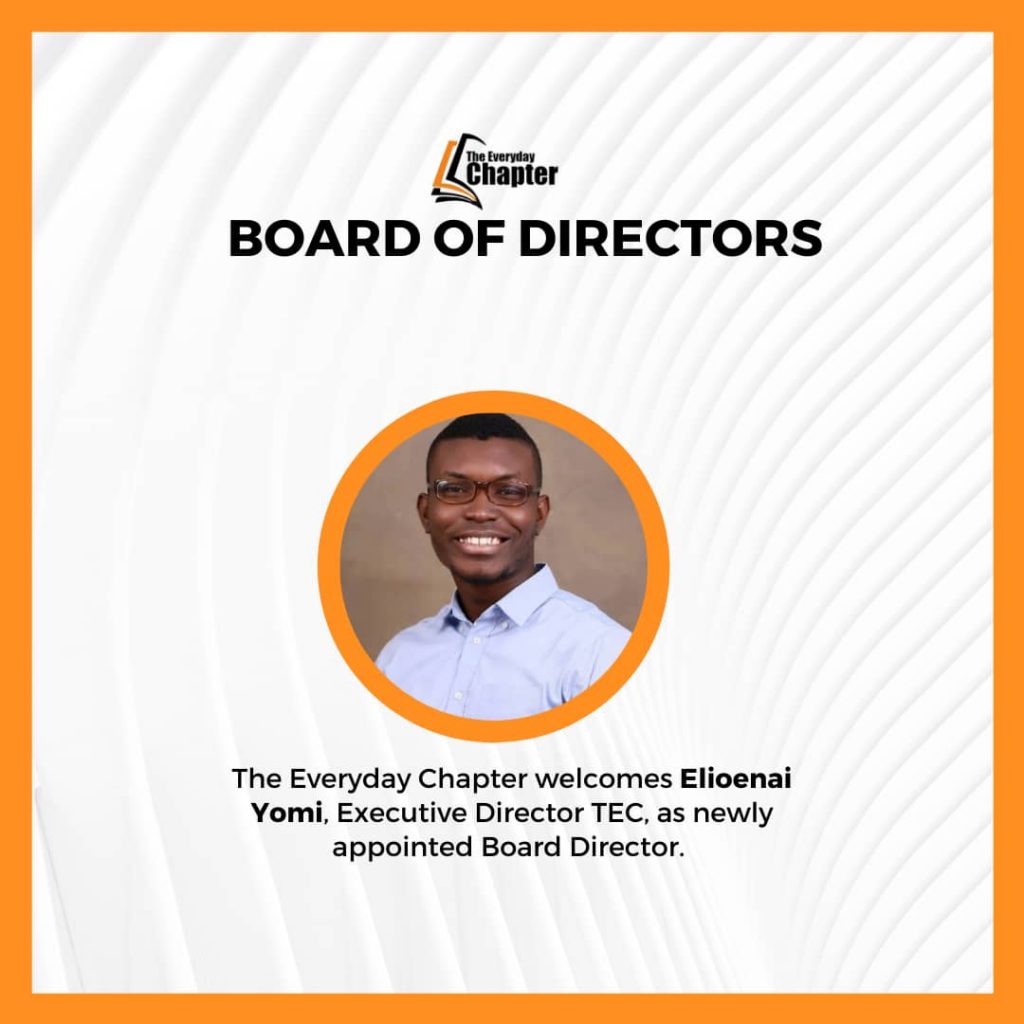 Elioenai Yomi is a renowned certified project manager, astute business developer and expert Tech Consultant also currently holding the position as TEC's Executive Director. He has been selected as one of the board of directors.
Ever Obi, the MD of Zedvance Finance Limited, a writer, a financial risk manager, and a former risk analyst at Polaris bank is newly appointed as one of the board of directors into the everyday chapter.
Tolu' A. Akinyemi, also referred to as Lion of Newcastle, is a Nigerian Writer and poet born in Ado Ekiti, Ekiti state, Nigeria. He is a trained economist and also the co-founder of Lion and Lilac UK. Today, he has also been duly appointed as one of the board of directors.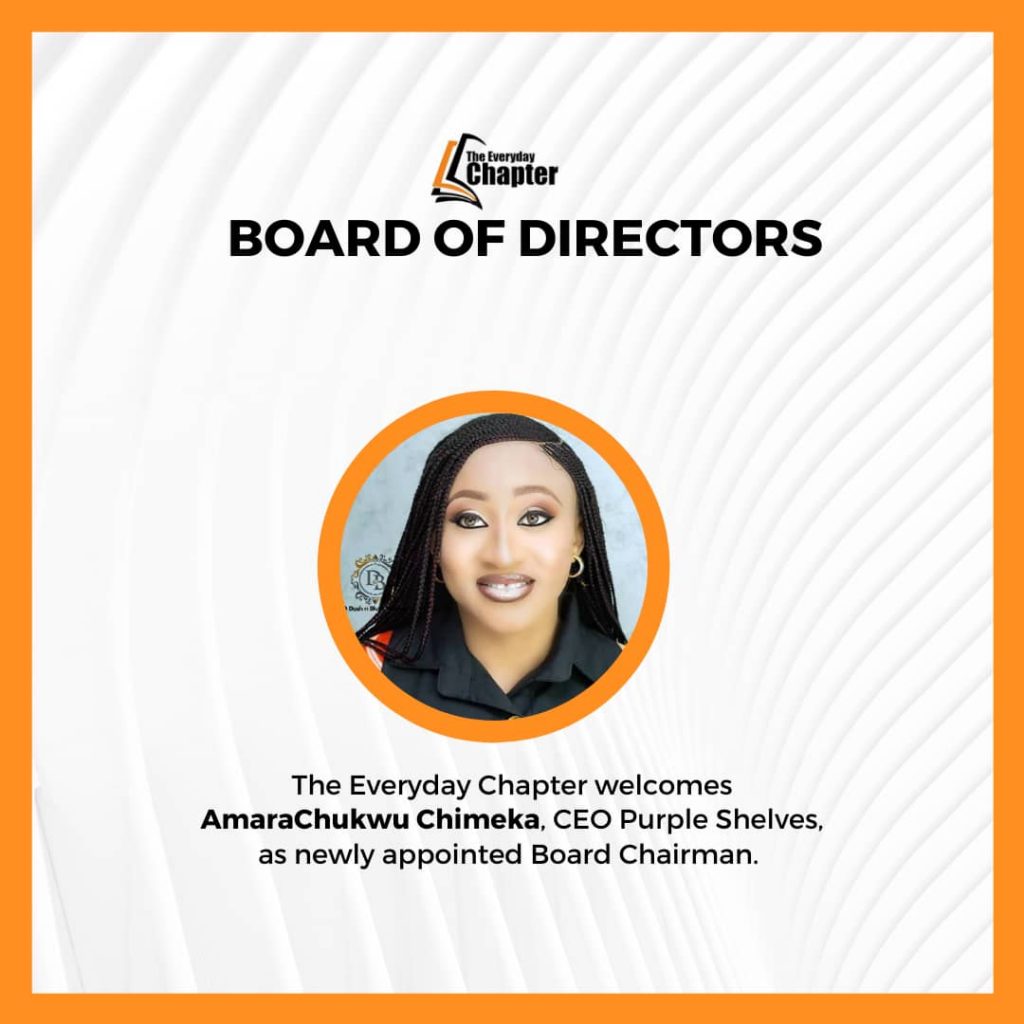 Finally, the everyday chapter welcomes AmaraChukwu Chimeka, a professional publisher who has been part of and managed numerous publishing projects, Literary Projects, professional copyeditor and CEO of Purple Shelves as its newly selected Board chairman.
The TEC board is responsible for providing direction, guidance and also informing its members with accurately dispensed information and coordinated news from meetings.
About The Everyday Chapter (TEC)
A non-profit organization that is solely dedicated to young people, encouraging them to develop reading habits by organizing book sessions, exciting literature programs, and a habitable environment for creative and diverse talents to express themselves.