When I remember the iconic Afrobeat musician Fela Anikulapo Kuti and how he used his music to drive conversations around social change and awaken consciousness amongst the populace, it gives me immense delight on the importance of driving conversations through writing for creatives and non-creatives alike that causes a paradigm shift.
The recent #endsars protest in Nigeria shows how important it is for writers to document the good and horrific part of our stories. There are writers in different spectrums that believes that we should only project the "good side" of our stories to the World. They believe that projecting the African story in a negative light hinders perception of the west towards Africa and her people.
As a creative writer, I'm a firm believer in the expediency of telling our stories as no one will tell them for us with an authentic voice. I have been super proud of this generation of Nigerian youth who for a long time seemed to be obsessed with the mundane say "Big Brother Nigeria" while ignoring the decay and rot in our national life. Documenting our stories is one way to highlight acts of oppression and shed light on issues that could have died a natural death.
We will remember this generation of youths for their heroic status and defiance to their oppressors as they lent their voices for the greater good. Police Brutality and the endemic corruption within the Nigerian Police Force is a cancer that has eaten deep into the fabric of the force. The corruption within the political class and ruling elites is a malfeasance that makes a mockery of the tenets of democracy and the role of leaders as servants of the people.
The Nigerian Police Force since the colonial era have been a willing tool in the hands of oppressors and their love language seems to be "brute force". While the political class under civilian and military governments have been astute at institutionalising corruption rather than the task of nation building.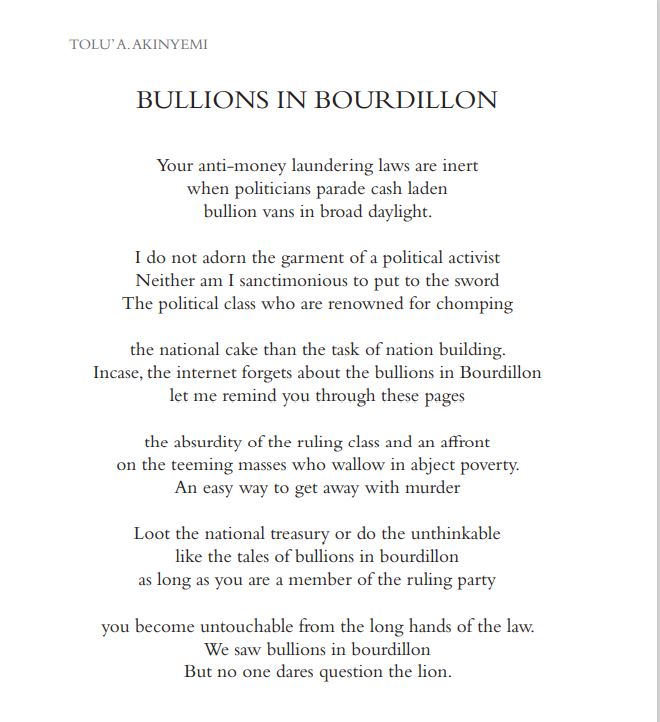 While the Nigerian Police Force and the ruling elites have a lot of commonalities, the onus lies on us as writers to tell these stories without fear of our oppressors. An issue does not have to be trending before you write about it. Your writing must not always be about appealing to the senses of your readers, but documenting the untold stories that generations unborn will read and feel inspired to continue to have those conversations that engenders social change.
Always remember that your words are missiles that could free us from the throes of oppression, whether now or in generations to come.
Photo Credit: Oghenefego Ofili