In the Beginning
In the beginning were books, it was an enthralling love that had grown probably out of my introverted nature. Growing up, I was the death of the party, so if you want your party dead, send me an invitation and you will see a guest in extremes of segregation. Even now, I still won't offer life to any party. Something remarkable, I can't dance to save my life. So, I chose the anticlimax, I fell in love with words. I read everything as long as it had words; it was as if my life depended on books. The oxygen my soul needed was to read to stay alive.
Childhood
They birthed me from the fountain of knowledge. I was always docked in the court of youthful exuberance; my misdemeanor count was appalling. Childhood was humbling. We lived in a middle-class environment, but we were low class. The one great thing, we were raised by visionaries; and they built castles on the wing of dreams. Our dreams didn't turn to rubbles; we came from the land of the forgotten. From the brink; we were finally released from the throes of poverty.
Blogging
I had a blog which I started in 2008; It was a personal development and inspirational blog, www.toluakinyemi.com I pulled it down after so many years to focus on my book publishing, but I am back to blogging now. The intent is to showcase other amazing writers and influencers within the literary space.  A candle loses nothing by lighting others.
Fantasies
If I could conjure any mystical fantasies or see into the future, the magic would not have been to be a published Author. I birthed dreams that died as soon as it was incubated. I always had dreams, dreams of greatness but my fantasies never conjured the magic of publishing a book.
Fear of Flying
I always wished I had numinous powers when flying at thirty-five thousand feet. I sit on a plane and appear dead calm. It might be my last trip, whatever happens; I have left my imprints on the sands of time. To cure boredom on my trip to Italy in December 2018, I wrote a poem titled Thirty-Five Thousand Feet. My reality, we are on a journey.
Today might be my last.
Newcastle
I have sojourned into cities that drowned my dreams before my arrival. Newcastle is my dearest, my land of promise. I bred confidence in bucket loads. I was naked; a community of writers sheltered me. If Newcastle was a damsel, I will be roaring "Will you say I do"? There were days the pain of rejection held me by the jugular and the fear of the unknown. An unknown tomorrow made me a prisoner today, until I found my voice, my roar and the fire that burns in my belly.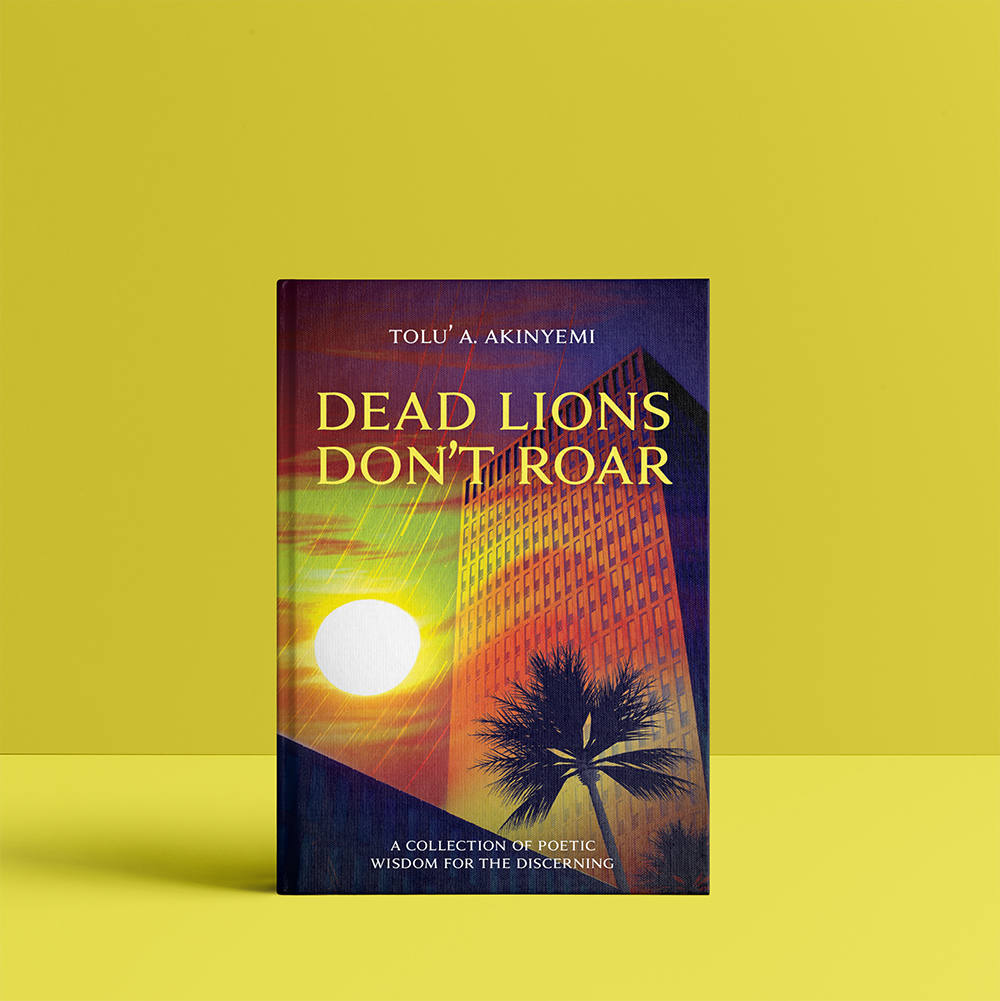 Dead Lions Don't Roar
Dead Lions Don't Roar heralded me into the world of literature; it gave me a soft landing. Definitely not a bestseller, but it was warm enough to shield me on those winterish nights. Dead Lions Don't Roar gave me a voice, a unique roar. I will forever be grateful for that title; The nostalgia of Dead Lions Don't Roar will be with me forever. A death wish will be to send me into the land of calming silence with a loud roar.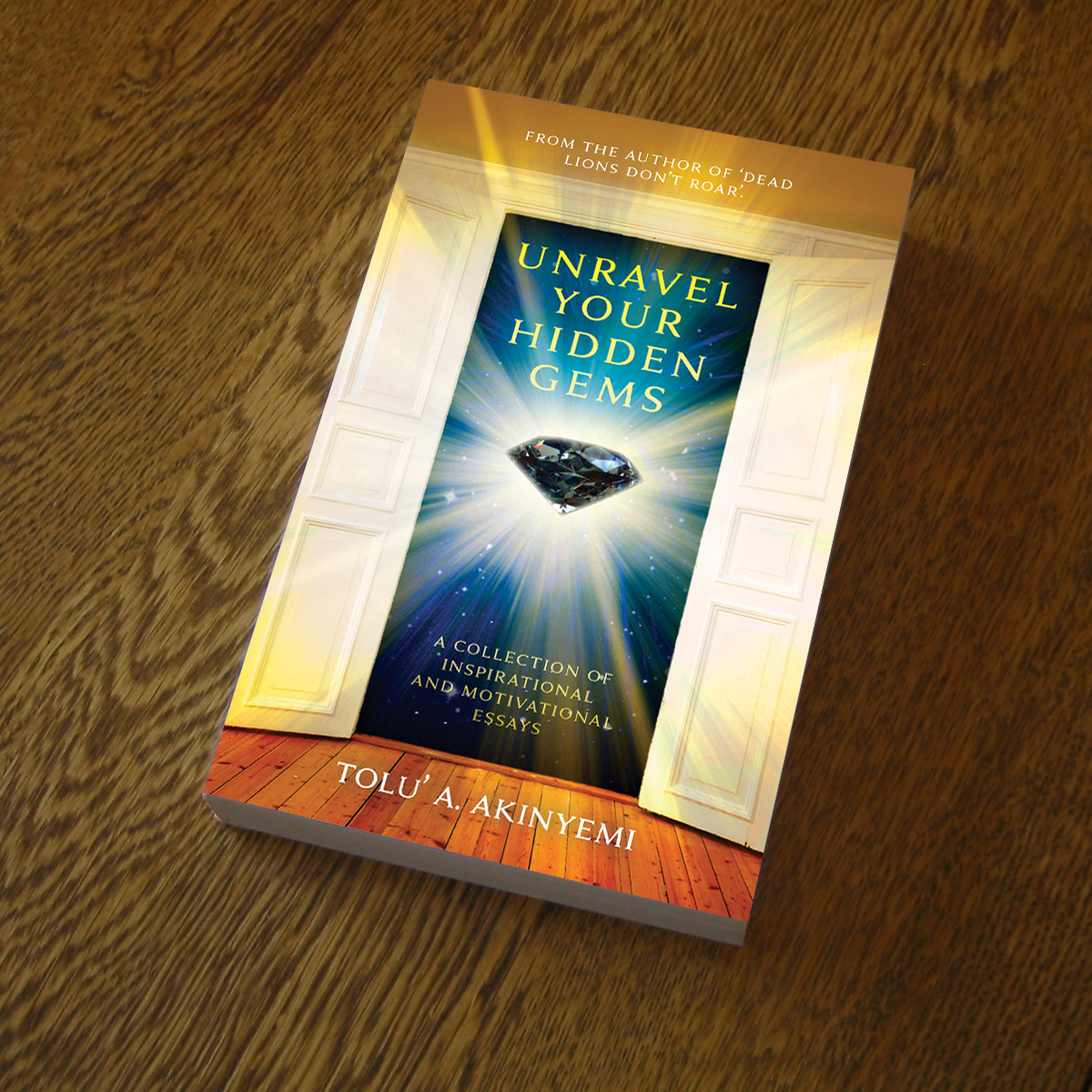 Unravel your Hidden Gems
I wrote a book of booktiful essays, a meaty book. The feedback has been elegant, well for now. The reviews are all verified from strangers so gives me a chilling confidence that I have written a great book. It's a manual on life, for anyone who wants to unravel their own Hidden Gems.
Dead Dogs Don't Bark
This was the sequel to Dead Lions Don't Roar. I wrote it from a place of playfulness and sheer joy. A book to say thank you, to all the booktiful souls who helped me on my writing journey. It's a great sequel, but it divided opinions, some say amazing, others say bang average; some just feel it's not just worth it. A week to the launch of my new book, "Dead Cats Don't Meow", I published a new edition. I am crazy; I take rash decisions. I just can't withstand the demons of my failures haunting me at every opportunity. I am afraid of the shadows of my adversaries throwing muddle at me. So, in three evenings spending an average of five hours daily, I wrote a second edition. I don't intend to settle for mediocrity, so I am screaming "whatever is not working tear it apart and start all over".
Dead Cats Don't Meow
It's April 2019 and weeks before launch, "Dead Cats Don't Meow—Don't Waste the ninth life" has made the best-selling stats in the African Poetry Category. I made the number one spot home far more than I could have imagined. It's a dream; The roaring Lion of Newcastle is a best-selling Author. Somebody wake me up from this eerie state.
Financial Crime Compliance
I found a home between two different extremes, working within Financial Crime Compliance and being a creative can be equated to an incompatible couple trying to make a failed marriage work. I am armed with a Level 3 Award in Combating Financial Crime. I'm also a Certified Anti-Money Laundering Specialist; I hold a ton of other certificates. I am definitely making this marriage work; It's a marriage of convenience which now looks like bliss. I have a thriving work career; My writing game is kicking off like a raw Cristiano Ronaldo in the early days. I am in ecstasy; I ooze passion, my art is getting better and I am an imaginary crime buster.
The Playhouse Whitley Bay June 2018
My best gig ever, I performed to over Six Hundred People. I am still looking to replicate that success.
The last stanza from my poem;
For the Love of Whitley Bay
In the playhouse
Laughter bags
Crackled through the concrete walls
Humans roaring to flowery cantos.
All for the love of Whitley Bay.
Highlights
Three interviews on radio stations in the United States, that was the pinnacle but I keep building my dreams from the ashes of smoke. I am a hope-giver and I someday hope that my life can inspire people to find their own greatness. On the 19th of March 2018, I was in a meeting. An email drops in my inbox, my heart skips. This might be the end of my romance with strange lands that gave me shelter in the days the nights were long. I open the mail; I heave a deep sigh of relief. Arts Council England found me worthy to be endorsed as a writer with Exceptional talent. I walk on the moon, my heart races to the clouds, gazing at the stars. My head says; calm down. You only just started. I am on the journey to Exceptional; I am a work in progress.
The Future
I see arenas, greatness, and fame. Not the eagle-eyed beclouded by the veil of religiosity. Whatever happens I have built dreams, and a desire to accomplish outstanding results from ground zero. I travel into the future; I drink from the cup of humility. No airs, no attitude, no feeling of superiority. I am thirsty for more, like a tot desperately sulking for his favorite chocolate. Procrastination hates me, I am always thirsty and I hope my writing journey inspires you to be thirsty for more.
I wrote this post in March 2019 as part of "My Writing Journey" series for The African Writers.
Instagram: @tolutoludo
Twitter: @toluakinyemi
Facebook: https://www.facebook.com/ToluAAkinyemi/
Youtube: Tolu' A. Akinyemi
Blog: http://tolutoludo.com/
Website: https://toluakinyemi.com/