Bio:
Omotayo Sangofadeji is a financial consultant by day and a writer all the time. She has worked as a content creator for Tru Star Magazine. Her short stories have been published in several online publications including The Naked Convos and Stories.Ng.
Former headliner at the 13th Redefest Community Music Festival, she has also performed at several book reading events and Open Mic shows in North East England.
As a passionate gender equality advocate, she is the founder of Fight Against Rape, a Non-Profit Organisation that works to enlighten on consent, and help survivors of gender-based violence in Nigeria.
RLN: Your short stories have appeared in several literary outlets; and online magazines, how did you arrive here?
OS: I think I finally started writing because I didn't have any other choice. I had these voices in my head fighting to be heard and writing became the escape I needed from them. I like to think that writing saved me; it gave a voice to my reclusive thoughts. I have always known I would write a book; I just didn't know when. When for me happened about two years ago when the voices got louder and stronger, and there was no way they could be contained in short stories anymore. As the stories became longer, it was only right I penned them down in a book and not published online. Her Eyes tell Our Stories is more of a long scheme collection, as most of the stories are more than 7,000 words each.
RLN: I know your first story collection 'Her Eyes Tell Our Stories' is currently on tour; What themes does the book address?
OS: Her Eyes Tell Our Stories has an interesting mix of themes, and that might be because when I began writing the stories in the collection, I didn't write with any theme in mind. I was not trying to pass across a specific message. I wanted to tell the stories as they came to my head without worrying about what themes they addressed or didn't address. I just put pen to paper and allowed the stories to flow. In retrospect, love and relationship is a theme that runs through all the stories. The book also examines gender equality or the lack thereof. There might be other subliminal themes I am not aware of, but I'm hoping my readers pick up. I feel it will be interesting to see what they share.
RLN: If you were to become a character in your short story collection, who would that be and why?
OS: Amanda Aribioluwa Asmau. She lives in an ideal world for women and she experiences a gender dynamic that some of us can only afford to dream of right now. In the book, she lives the dreamer's dream and a part of me is jealous of her!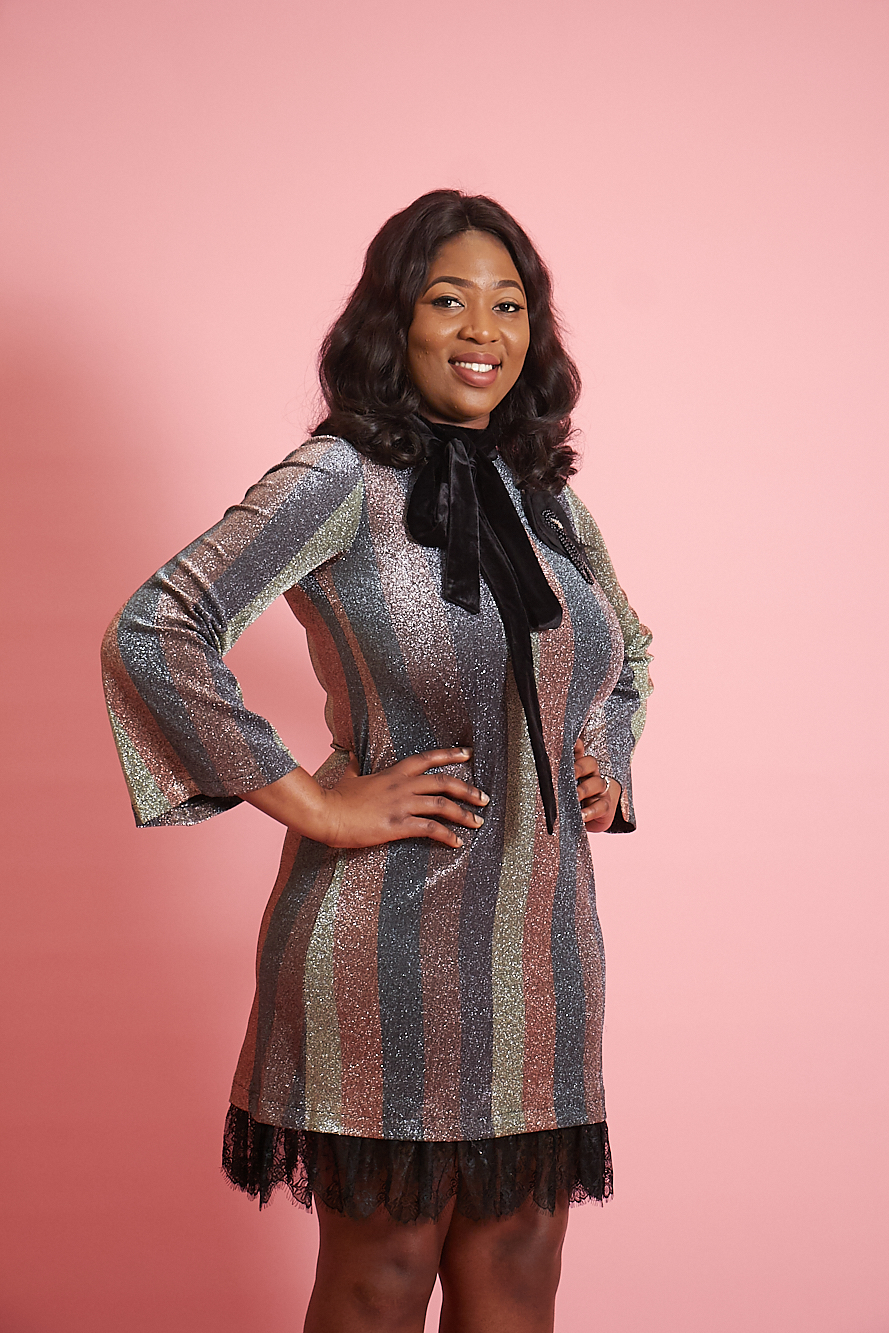 RLN: You have received commendation for your short stories and poems by renowned poet Sky Hawkins, how does this make you feel?
OS: I feel honoured that my writing is considered good enough. Sometimes I struggle with accolades and I don't necessarily see the wow factor that my readers or audience attest to in my writings. Remembering commendations like Sky's gives a boost to my spirit.
RLN: You were one of the Headline Performers at the Redefest Festival in North East England in August 2019, what impact were you able to make at this family themed festival?
OS: I was lucky to have performed one of my writings at Scratch Tyne, an open mic event in North East England. It was a feel-good piece, the same one Sky Hawkins commended. David Roe was also a member of the audience. As a bit of background, David Roe is the curator of Redefest Festival.He said to me after the event, you're the missing headliner I've been looking for.
I graciously agreed to headline alongside David himself, Rue Collinge and Mandy Maxwell, and it was a wonderful experience. Since it was a family themed programme, I stuck to stories about a sense of belonging and what it means to call a place 'Home'. I am glad that the feedback was positive. My introductory story caught the eye of a newspaper reporter from Hexham Courant who then featured a picture of me alongside the piece she wrote on Redefest. So, yes to seemingly small wins!
RLN: Which writers have inspired you the most in your writing journey?
OS: Sefi Atta, Buchi Emecheta, Chimamanda Ngozi Adichie and recently, Ayobami Adebayo. Danielle Steel and Nora Roberts also inspired my writing journey, especially because their books were easily accessible to me before I discovered the glee of female Nigerian authors.
RLN: How many books have you read up until this time approximately?
OS: Oh wow! I have never kept count. Now I wish I did. I know I have definitely read over a thousand books, which means I have read more than 1 book per month for every month I have lived!
RLN: How did you generate interest in reading and writing, and how do you combine it with your other activities?
OS: I have always been a ravenous reader. I started reading from a very young age. I remember reading Wole Soyinka's The Trials of Brother Jero by the time I was in Primary Three. Cartoons never fascinated me. I preferred the imaginations in my head to visual imaginations, so reading was my elixir.
The more I read, the better I could imagine worlds that I had never experienced. I read so much back then; It annoyed everyone because I was never present. I was usually lost in a book. My parents also encouraged and simultaneously indulged me by buying me most of the books on my wish list.
Right now, I don't read as much as I would love to and that's because writing for me is consuming. When I write, my whole focus is on typing and scribbling as much as I can before the idea disappears. So, I've been falling back on reading short stories online while the books on my shelf have gotten lonely. However, now that Her Eyes Tell Our Stories is published, I am looking forward to picking up reading again before continuing work on my first novel which is scheduled to be published in 2021.
RLN: What would success be for you as a writer?
OS: That will be when as many people as possible read my stories. When it encourages people to speak their uncomfortable truths. When it resonates with my readers and reassures them that they're not alone. When it changes the conversation of the people who have the power to effect change.
RLN: What are your thoughts on the girl child, and how can they rise above the limitations in their environment?
OS: I feel the society and government have a huge responsibility to ameliorate the challenges faced by the girl child. It is hard when you are born into circumstances you'll always grapple with, like the thought and reinforcement that you are the weaker gender. That is a lot to rise above.
While it is easy to say the girl child should believe in herself or something along those lines, I choose to push the responsibility back on the Government in this case because it is even more important to create an enabling environment for the girl child to thrive.
RLN: Any advice to a new writer about to start their writing journey?
OS: Read all you can. Reading is like an appetiser for writing; It prompts your brain to explore various writing styles. Write to tell your stories and not to conform to any standard or an idea of what a marketable script is. Don't worry about likability; there is someone waiting to read the story you're writing. Submit your work to online forums because reader feedback helps you hone your skills. At least it has helped me. Also perform at open mic events as performance exposes you to a different side of your work; It helps you listen to and hear yourself. Don't be afraid of criticisms; they're there to help you grow. Write as much as you can and do it with all your heart.
You can Order Omotayo's new book on Amazon Uk here