I was born in Zimbabwe and I sat my education there up to degree level. My passion for writing grew when I was still in secondary school. This prompted me to study English Literature in order to understand how poetry, short stories and novels are written. I started off by writing short poems and presenting them at the assembly ground. Positive feedback from both teachers and students gave me the courage to continue. Unfortunately, I lost my mother when I was 17 and this had a huge impact on my mental well-being because she was a pillar in my life. I struggled with stress and depression for a couple of years and I only escaped its jaws because of support from friends. I continued poetry after that and I started focusing on peer pressure and stress which I mainly did through spoken word poetry. When I moved to the UK, I realised that awareness is required and to compensate existing efforts, I decided to channel my talent towards mental illness. I survived because of support, so I thought my poetry can also give hope to people I cannot physically reach. My poems also show how people who are affected by mental illness feel so that it may help give an insight to those who do not suffer from mental illness.
RLN: Your poetry is unique, tell us more about it and why did you choose to write on the theme of mental health?
EM: My poems mainly focus on two major issues:
Stigma – Many people do not understand what really happens when someone is going through mental illness which affects the attitudes and the way they view it. My poems encourage support because without support, people suffering will not easily recover. People should take time to understand various mental illnesses and offer enough support which is a vital tool towards recovery.
Motivation – My poems expose the struggles people suffering from mental illness go through but they do not end there. They encourage and motivate those people to fight on and believe that they can defeat their current condition. I encourage the concept of always 'seeing a glass of water as half full instead of half empty.'
RLN: How has the response been to your work from poetry lovers and those who would not normally read poetry?
EM: The response has been awesome especially my book launch which I did on the 8th of December 2018. People attended and I received a lot of constructive feedback which will be handy in my next book. People from different backgrounds attended and they enjoyed some poems which I performed as spoken word.
RLN: What has been the highlight of your poetry writing/performances till date?
EM: During the book launch, I did a performance which combined a message from all poems in the book and it really impressed the audience. I also felt the poems talking to me and I felt encouraged to carry on even if I face tough times.
RLN: Apart from poetry, do you write other genre?
EM: Yes. I am also working on a family life book. I also want to publish a collection of short stories in the near future.
RLN: When should we be expecting your second poetry collection and what are your expectations? Will the new book also address mental health issues?
EM: I am currently working on my second collection of poems which I will publish in less than three months. The book will be a collection of Christian poems on mental illness because I also want to encourage churches to have programmes that support people suffering with mental illness. I expect the collection to bring a positive change to the church and assist members who may be going through difficult times.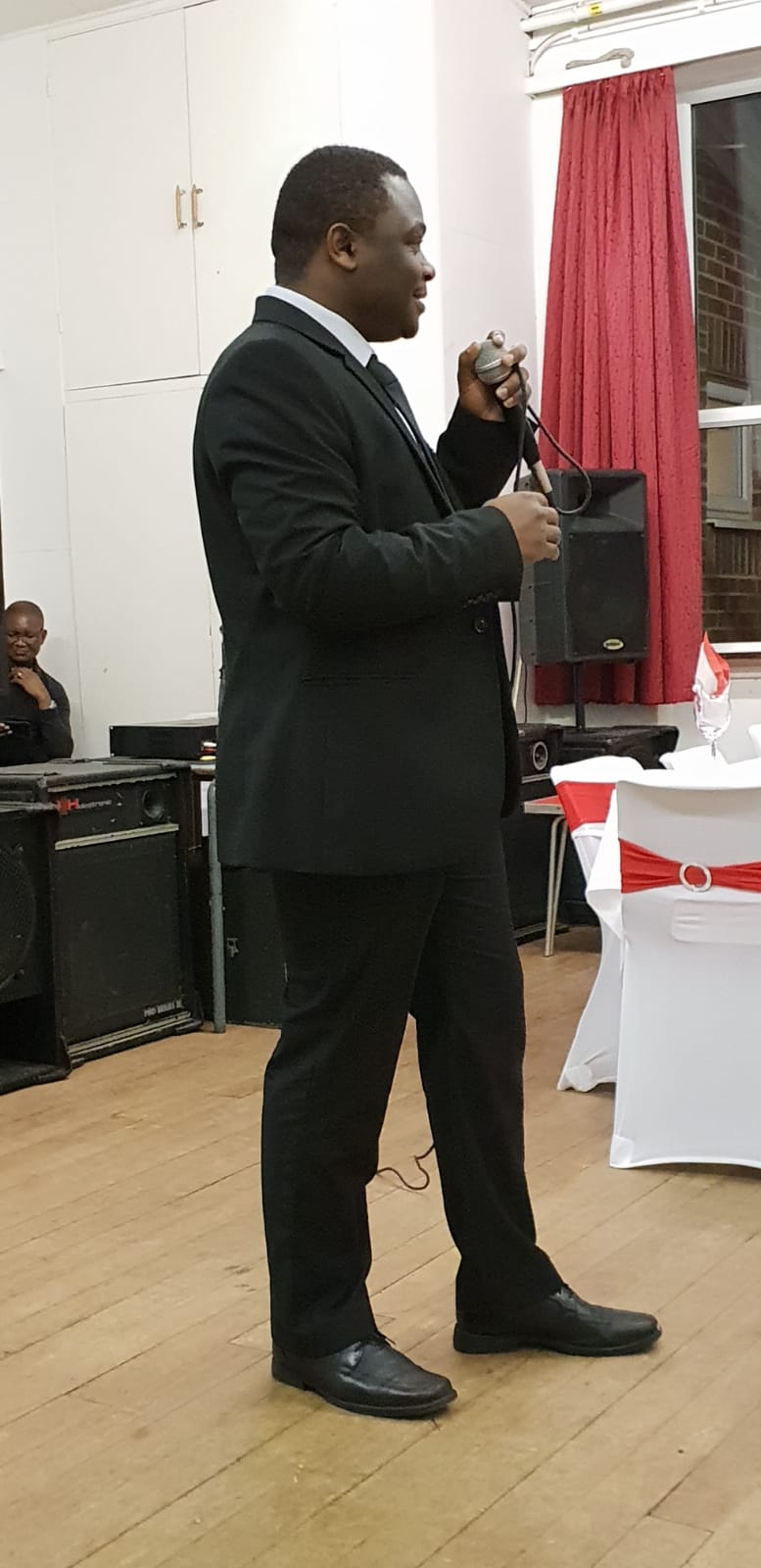 RLN: What inspires you to write and do you need to be in a particular environment to be in your best elements?
EM: I normally get inspiration from my background. I also get inspiration from my interactions with people who read my work. We discuss what they go through and it helps me write what people really experience. Any environment can be an inspiration for me to write poems.
RLN: What are the major lessons you have learnt as a writer?
EM: I have learnt to take feedback and use it as a tool to make my work better. Being a writer is quite difficult because you will be trying to meet the needs of different individuals. I embrace opinions from those different people to ensure that my finished work can be acceptable.
I also learnt to collaborate with fellow writers. It is good to pick ideas from others so that my work can have an input from other writers.
RLN: What would success be for you as a writer?
EM: Success would be when my work reaches the target audience and transform their lives for the better.
RLN: What is the biggest stage you have performed on as a poet?
EM: I have performed at an arts festival for schools in Zimbabwe. The festival brings schools from different areas together.
RLN: What advice would you give to someone who is just starting out?
EM: I would encourage them to have patience. Being a poet or writer requires commitment and hard work. It also takes time to build a name and be known. Patience is required because finally, your work will be recognised.